🔍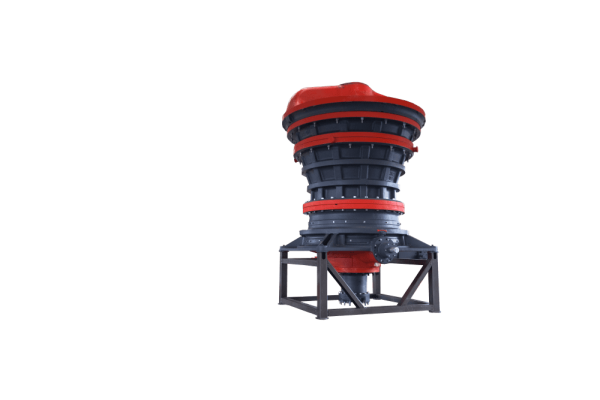 HGT Gyratory Crusher
An ideal choice for large-scale coarse crushing projects
HGT Gyratory Crusher was developed to cater for market demands for large crushing equipment. It combines the industrial developmental needs with internationally advanced crushing technologies. It integrates mechanical, hydraulic, electric, automation and intelligent controlling technologies. Compared with traditional gyratory crushers, it has higher crushing efficiency, lower production costs and more convenient maintenance.
Materials:Granite, basalt, diabase, limestone, dolomite, gold ore, copper ore, iron ore, manganese ore and so on
Description
Product Advantages
Heavy-duty framework, large-dimension integrated axis assembly and high-performance bearings can validly extend service life, ensure safer operation and reduce crushing costs.
HGT Gyratory Crusher's various automated devices and user-friendly designs make checks and maintenance more convenient.
The axis is forged integrally, which eliminates risks that the moving cone gets loose, so that the production can be more stable, and further the downtime can be shortened.
Whether being used in fixed or semi-mobile crushing lines, on ground or underground, HGT Gyratory Crusher is applicable in severe crushing environment.
Working Principle of HGT Gyratory Crusher
Driven by the motor, the horizontal shaft starts to rotate which then further makes the eccentric sleeve rotate under the assistance of gear. Next, the eccentric sleeve drives the moving cone to swing in a circular motion to squeeze and crush rocks continuously.
If there are unbreakable materials such as iron blocks entering the crushing cavity, the hydraulic cylinder will drop the moving cone to release iron blocks while the crushing process doesn't stop.
Parameters
| | | | | | | |
| --- | --- | --- | --- | --- | --- | --- |
| Model | Moving cone diameter(mm) | Input Size(mm) | Output Size(mm) | Capacity(t/h) | Power(kW) | Overall Dimension(mm) |
| HGT4265 | 1650 | 1065 | 140-175 | 2015-2875 | 400 | 3940×4170×6900 |
| HGT5065 | 1650 | 1270 | 150-175 | 2400-2940 | 400 | 4460×4430×7610 |
| HGT5475 | 1905 | 1370 | 150-200 | 2890-3490 | 450 | 4930×4925×8410 |
| HGT6275 | 1905 | 1575 | 150-200 | 2895-4335 | 450 | 5580×5250×9090 |
| HGT6089 | 2260 | 1525 | 165-230 | 4200-5810 | 630 | 5590×5445×10470 |
| HGT60110 | 2795 | 1525 | 175-250 | 5540-8895 | 1250 | 6200×5940×11390 |