🔍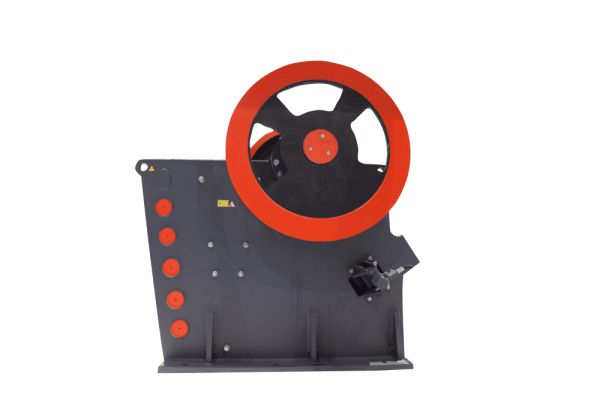 PEW Jaw Crusher
Automatic hydraulic design allows easier adjustments and operations.
PEW Jaw Crusher is a new hydraulic crushing machine developed by ZENITH after the release of PE jaw crusher. PEW Jaw Crusher is a perfect combination of modern science and technology with the production practice, which can better satisfy the automatic production demands of vast users.
Materials:Granite, marble, basalt, limestone, quartz, pebble, copper ore, iron ore
Description
Product Advantages
The bearing seat of PEW Jaw Crusher adopts integral cast steel structure, which avoids the unnecessary burden and improves the stability of the whole structure.
Its hydraulic oil station can ensure safe operation. Besides, if the crusher shuts down loaded, the clearing system can quickly clean the chamber, shortening downtime.
The "V" crushing chamber and toothed guard plate of PEW Jaw Crusher are more reasonable.It can effectively enlarge the crushing space, and materials wouldn't pile in the chamber.
PEW Jaw Crusher uses a wedge discharging adjustment device which is simpler and safer and allows the machine to adjust the discharge port to a desired value quickly.
Working Principle of PEW Jaw Crusher
The motor of PEW Jaw Crusher drives belt and pulley to make the movable jaw move back and forth, up and down around the eccentric shaft. When the movable jaw pushes the movable jaw plate to the fixed jaw plate, materials are crushed or chopped. When the movable jaw and plate retreats under the function of the eccentric shaft and spring, materials which previously have been crushed are discharged from the lower part of the jaw plate. With the continuous rotation of the motor, the movable jaw can periodically crush and discharge materials to achieve mass production.
Parameters
| | | | | | | | |
| --- | --- | --- | --- | --- | --- | --- | --- |
| Model | Feed opening (mm) | Maximum feeding size (mm) | Range of discharge opening (mm) | Capacity (t/h) | Speed (r/min) | Power (kW) | Overall dimension (mm) |
| PEW250×1000 | 250×1000 | 220 | 20-40 | 15-50 | 330 | 30 | 1400×1850×1310 |
| PEW250×1200 | 250×1200 | 220 | 20-40 | 20-50 | 330 | 37 | 1400×2050×1310 |
| PEW400×600 | 400×600 | 350 | 35-85 | 15-70 | 250 | 37 | 1920×1460×1840 |
| PEW760 | 760×1100 | 640 | 75-200 | 150-350 | 270 | 110 | 2600×2500×2200 |
| PEW860 | 860×1100 | 720 | 100-225 | 200-500 | 240 | 132 | 3300×2320×3120 |