🔍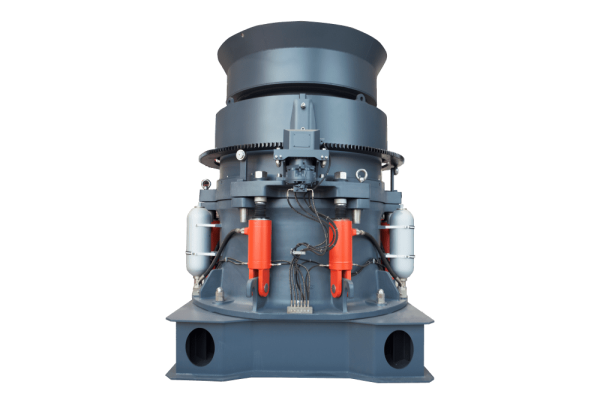 HPT Multi-cylinder Hydraulic Cone Crusher
Higher crushing ratio, larger processing capacity, better granularity and shape of finished materials
Based on the structure of traditional multi-cylinder hydraulic cone crusher with the fixed main shaft and the eccentric bushrotating around the main shaft, and the laminating crushing principle,ZENITH greatly optimizes the structure of HPT Multi-cylinder Hydraulic Cone Crusher, which greatly improves the performance and crushing capability. Meanwhile, the hydraulic lubrication system of HPT Cone Crusher ensures more intelligent and more stable operation.
Materials:Granite, diabase, basalt, pebble, limestone, dolomite, metallic ores and non-metallic ores, etc.
Description
Product Advantages
HPT Hydraulic Cone Crusher applies advanced PLC electrical system, which can continuously monitor the crusher and provide alarms to display various operating parameters.
HPT Cone Crusher optimizes the transmission parts and the lubrication and sealing structure. It has strong holding capacity, larger crushing power, higher efficiency yet lower noises.
HPT Cone Crusher adopts the laminating crushing principle to crush materials. The final products are cubical and of high content of fine powder.
HPT Cone Crusher is equipped with several crushing cavities. Operators can freely make choices among different cavities by changing only a few spare parts like the lining plate.
Working Principle of HPT Cone Crusher
When the HPT Hydraulic Cone Crusher is working, the motor drives the transmission shaft rolling through the pulley and the V-belt. The transmission shaft drives the eccentric bush rolling around the main shaft through the large and small bevel gears.The eccentric bush drives the moving cone to do the swing motion, to make the moving cone sometimes close to and sometimes far from the concave. Then the materials are impacted, extruded constantly in the crushing cavity formed by concave and mantle and then are crushed and the broken materials are discharged from the lower port.
Parameters
Model
Cavities
Feed opening (mm)
Minimum discharging size (mm)
Capacities (t/h)
Maximum installed power (kW)
Overall dimension (mm)
HPT100
C1(Extra Coarse)
140
19
75-140
90
1705×1510×1583
C2(Coarse)
100
13
60-110
M(Medium)
70
9
52-100
F1(Fine)
50
9
50-95
F2(Extra Fine)
20
6
45-90
HPT200
C2(Coarse)
185
19
145-250
160
2135×1750×1927
M(Medium)
125
16
135-235
F1(Fine)
95
13
115-220
F2(Extra Fine)
75
10
90-190
HPT300
C1(Extra Coarse)
230
25
220-440
250
2725×2110×2871
C2(Coarse)
210
19
190-380
M(Medium)
150
16
175-320
F1(Fine)
105
13
145-280
F2(Extra Fine)
80
10
110-240
HPT400
C1(Extra Coarse)
295
30
300-630
315
2775×2370×2295
C2(Coarse)
251
25
285-560
M(Medium)
196
20
250-490
F1(Fine)
110
13
180-345
F2(Extra Fine)
90
10
135-320
HPT500
C1(Extra Coarse)
330
38
425-790
400
2800×3480×4050
C2(Coarse)
290
30
370-700
M(Medium)
210
22
330-605
F1(Fine)
135
16
270-535
F2(Extra Fine)
95
13
220-430
HPT800
C1(Extra Coarse)
350
38
570-1200
630
3970×3345×4235
C2(Coarse)
299
32
520-1050
M(Medium)
265
25
475-950
F1(Fine)
220
16
370-800
F2(Extra Fine)
150
13
310-600