🔍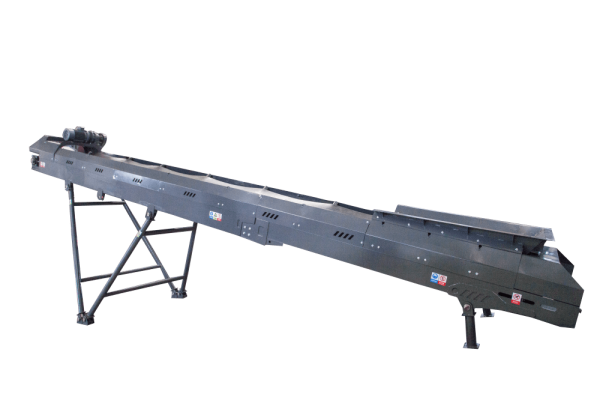 B6X Belt Conveyor
More stable structure and more convenient installation
B6X Belt Conveyor adopts C-typed steel as the main beam. It takes the modular structure and uses optimized headstock and tailstock. It is equipped with reversed V-type adjustable supporting legs. The whole machine is stable and compact and can be easily installed. It is an ideal upgrading and substitute product of traditional belt conveyors.
Materials:Granite, marble, basalt, limestone, quartz, pebble, copper ore, iron ore and so on
Description
Product Advantages
B6X Belt Conveyor uses C-type steel to replace channel steel and equips side guard board. Based on this improvement, the overall rigidity of B6X Belt Conveyor's rack greatly increases.
ZENITH adopts reversed splay landing legson B6X Belt Conveyor which has excellent stability. The combining use of three-link installation structure increases the stability.
B6X Belt Conveyor uses a long-distance headstock. The maximum radius of material pile is 1.5~2 times of that of traditional belt conveyors, beneficial to material falling.
ZENITH adopts the cycloidal reducer with higher technical grade, which greatly enhances stability and is very convenient for maintenance and replacement.
Parameters
| | | | | | | |
| --- | --- | --- | --- | --- | --- | --- |
| Model | Belt width (mm) | Angle (°) | Belt speed (m/s) | Maximum feed size (mm) | Capacity (t/h) | Power (L≤30m)(kW) |
| B6X500 | 500 | 0-17° | 1.5 | 100 | 150 | 4-11 |
| B6X650 | 650 | 0-17° | 1.6 | 130 | 250 | 4-11 |
| B6X800 | 800 | 0-17° | 1.4 | 180 | 400 | 5.5-15 |
| B6X1000 | 1000 | 0-17° | 1.4 | 250 | 600 | 7.5-18.5 |
| B6X1200 | 1200 | 0-17° | 1.4/1.5 | 300 | 900 | 11-22 |