🔍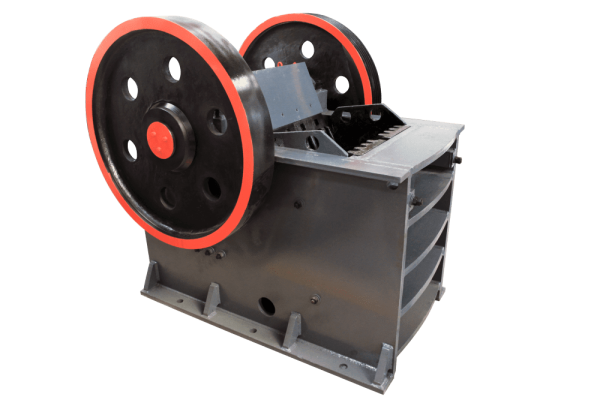 PE Jaw Crusher
Simple design structure, excellent working performance
PE Jaw Crusher, as a classical primary crushing machine with stable performances, is widely used in metallic and non-metallic ore crushing, building aggregate crushing and sand making.
Materials:Granite, marble, basalt, limestone, quartz, pebble, copper ore, iron ore
Description
Product Advantages
PE Jaw Crusher is researched and developed based on century-old accumulations and inheritances. Therefore, performances of PE Jaw Crusher are totally reliable.
Integrated steel structures are used for the base of bearing. The crushing chamber is deep without dead zone, increasing the capacity and the output.
When the machine is overloaded, the elbow plate transmission device, designed by ZENITH, is automatically off so that the operation can stop to ensure production safety.
ZENITH's PE Jaw Crusher has different models to comprehensively cover all kinds of crushing demands at present market.
Working Principle of PE Jaw Crusher
Taking the motor as power, the PE Jaw Crusher drives the eccentric shaft by the V-belt and the sheave through the motor pulley, to make the movable jaw do reciprocating movement according to the predetermined trajectory. Then it crushes materials inside the crushing cavity formed by the fixed plate, the movable plate and the side guard plate and discharges the materials from the lower discharge port.
Parameters
| | | | | | | | |
| --- | --- | --- | --- | --- | --- | --- | --- |
| Model | Feed opening (mm) | Maximum feeding size (mm) | Range of discharge opening (mm) | Capacity (t/h) | Speed (r/min) | Power (kW) | Overall dimension (mm) |
| PE500×750 | 500×750 | 425 | 50-100 | 45-100 | 275 | 55 | 1890×1916×1870 |
| PE600×900 | 600×900 | 500 | 65-160 | 90-180 | 250 | 55-75 | 2520×1840×2303 |
| PE750×1060 | 750×1060 | 630 | 80-140 | 130-260 | 250 | 90-110 | 2620×2302×3110 |
| PE900×1200 | 900×1200 | 750 | 95-200 | 220-380 | 200 | 132 | 3789×2826×3025 |
| PE1000×1200 | 1000×1200 | 850 | 195-265 | 280-500 | 200 | 132 | 3889×2826×3025 |
| PE1200×1500 | 1200×1500 | 1020 | 150-300 | 460-900 | 190 | 200 | 4930×3150×3700 |