🔍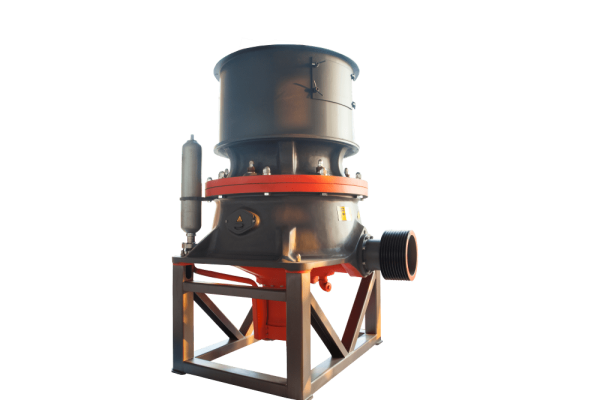 HST Single-cylinder Hydraulic Cone Crusher
Larger processing capacity, safer and more intelligent, higher efficiency
HST Single-cylinder Hydraulic Cone Crusher is a new type of high-efficiency crusher independently developed and designed by ZENITH with many years of experience which absorbed the advanced crusher technology of the United States and Germany. The Cone Crusher combines mechanical, hydraulic, electrical, automatic and intelligent control technologies, and it represents the advanced crushing technology of the world.
Materials:Granite, diabase, basalt, pebble, limestone, dolomite, metallic ores and non-metallic ores, etc.
Description
Product Advantages
Combined with optimized strength design and high-quality components, HST Cone Crusher has stronger capacity, higher crushing ratio, and stronger throughout capacity.
HST Cone Crusher is equipped with automatic control system. It can continuously monitor the internal load of the crusher and automatically adjust the equipment to play the best performance.
HST Cone Crusher has a simple structure, which not only makes inspection and maintenance more convenient, but also lowers maintenance costs.
HST Hydraulic Cone Crusher has a variety of standard crushing chamber types to be chosen, which can fully meet various production requirements.
Working Principle of HST Cone Crusher
When the HST Cone Crusher works, the motor drives the transmission shaft rotate through the pulley and the V-belt. The transmission shaft lets eccentric bush rotate through the large and small gears. The movable cone makes a rotary movement under the force of the eccentric bush through the main shaft, making the movable cone and fixed cone sometimes close to or sometimes far from concave. The material can be crushed after being extruded and impacted in crushing chamber between the concave and the mantle, and the broken materials are discharged from the lower port.
Parameters
Model
Cavities
Maximum feeding size (mm)
Minimum discharging size (mm)
Capacities (t/h)
Maximum installed power (kW)
Overall dimension (mm)
HST100
S1(Extra Coarse)
240
22
85-170
90
1550×1575×2545
S2(Medium Coarse)
200
19
70-130
H1(Fine)
135
10
45-115
1550×1575×1965
H2(Medium Fine)
65
8
35-80
H3(Extra Fine)
35
4
27-60
HST160
S1(Extra Coarse)
360
25
120-345
160
1875×1920×3195
S2(Medium Coarse)
300
22
105-305
S3(Coarse)
235
19
90-275
H1(Fine)
185
13
66-210
1875×1920×2400
H2(Medium Fine)
90
10
65-165
H3(Extra Fine)
50
6
48-105
HST250
S1(Extra Coarse)
450
35
255-605
250
2100×2320×4096
S2(Medium Coarse)
400
29
215-515
S3(Coarse)
300
25
190-490
H1(Fine)
215
16
110-395
2100×2320×2780
H2(Medium Fine)
110
13
115-340
H3(Extra Fine)
70
8
90-255
HST315
S1(Extra Coarse)
560
41
335-1050
315
2380×2735×4630
S2(Medium Coarse)
500
38
305-895
H1(Fine)
275
16
170-665
2380×2735×3265
H2(Medium Fine)
135
16
190-505
H3(Extra Fine)
65
13
205-320
HST450
S1(Extra Coarse)
560
54
500-1300
450
2906×3187×4582
S2(Medium Coarse)
465
51
450-1200
HST560
H1(Fine)
300
22
430-1515
560
3780×2341×4531
H2(Medium Fine)
155
19
380-1375
H3(Extra Fine)
80
10
270-775
HST750
H1(Fine)
370
25
460-2130
750
3100×3623×5305
H2(Medium Fine)
195
22
525-1605
H3(Extra Fine)
85
10
350-885