🔍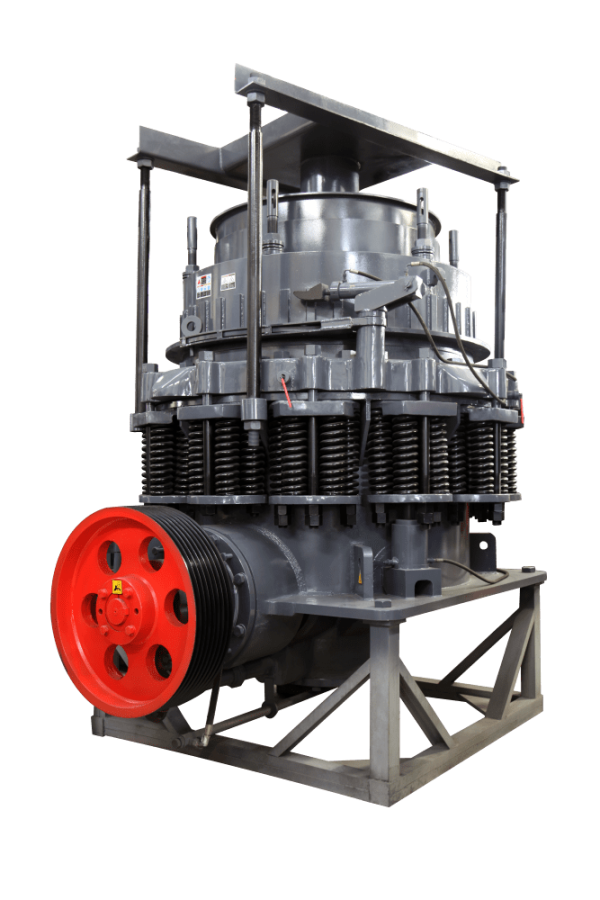 S Spring Cone Crusher
Inheritance of classic design, innovation of technological research and development, achieving stable and efficient performance
The S Spring Cone Crusher is developed by ZENITH based on the introduction and absorption of foreign technology. According to the customers' requirement and based on the laminating crushing principle and concept of more crushing and less grinding, S Spring Cone Crusher is designed and developed as a modern high-performance spring cone crusher integrating high swing frequency, optimized cavity type and reasonable stroke.
Materials:Granite, diabase, basalt, river pebble, limestone, dolomite, metal ore and non-metallic ore
Description
Product Advantages
S Spring Cone Crusher retains the classical structure to a great extent, and the reliability under various operating conditions is greatly guaranteed.
S Spring Cone Crusher has two types of standard version and short-head version. Each type has various cavities to satisfy materials with different hardness and different requirements.
S Cone Crusher crushes materials based on lamination crushing principle. Finished materials are cubical with high content of fine grains, suitable for high-quality aggregate production.
S Cone Crusher is equipped with a hydraulic lubrication system, which makes discharging adjustment and cavity cleaning get easier.
Working Principle of S Spring Cone Crusher
When an S Cone Crusher is working, motor drives eccentric bush rolling through triangular belt, big pulley, transmission shaft, bevel pinion and big bevel gear. The main shaft is swinging under the force of eccentric bush to make the mantle sometimes close to and sometimes far from the concave, thus making the materials be impacted, extruded and bended constantly in the annular cavity between fixed cone and movable cone and then be crushed. After impacting, extruding and bending for many times, materials are crushed to the required particle size and discharged from discharging port.
Parameters
Model
Movable Cone Diametermm (inch)
Chamber Style
Opening Side
Closed Side
Discharging Opening (mm)
REV (r/min)
Power (kW)
Capacity (t/h)
Machine Size (mm)
Max.Feeding (mm)
36(3′)
900 (3′)
fine
83
102
9-22
580
75
45-91
2821×1880 ×2164
coarse
159
175
13-38
59-163
36(3′)
900 (3′)
fine
13
41
3-13
580
75
27-90
2821×1880 ×2410
medium
33
60
3-16
27-100
coarse
51
76
6-19
65-140
51(4.25′)
1295 (4 1/4′)
fine
109
137
13-31
485
185
109-181
2800×2342 ×2668
medium
188
210
16-31
132-253
coarse
216
241
19-51
172-349
51(4.25′)
1295 (4 1/4′)
fine
29
64
3-16
485
160
36-163
2800×2342 ×2668
medium
54
89
6-16
82-163
coarse
70
105
10-25
109-227
66(5.5′)
1650 (5 1/2′)
fine
188
209
16-38
485
240
181-327
3911×2870 ×3771
medium
213
241
22-51
258-417
coarse
241
268
25-64
299-635
66(5.5′)
1650 (5 1/2′)
fine
35
70
5-13
485
240
90-209
3917×2870 ×3771
medium
54
89
6-19
136-281
coarse
98
133
10-25
190-336
84(7′)
2134 (7′)
fine
253
278
19-38
435
400
381-726
5200×4300 ×4700
medium
303
334
25-51
608-998
coarse
334
369
31-64
870-1400
84(7′)
2134 (7′)
fine
51
105
5-16
435
400
190-408
5200×4300 ×4700
medium
95
133
10-19
354-508
coarse
127
178
13-25
454-599