🔍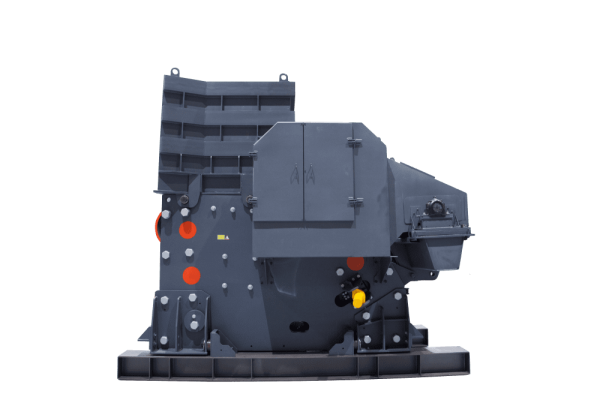 C6X Jaw Crusher
Top configurations & quick installation
The equipment structure, use functions and product efficiency… all indexes of C6X Jaw Crusher present modern advanced technology, solving such problems as low production efficiency, and difficult installation and maintenance of the existing jaw crushers on the market. It is the ideal coarse crushing equipment.
Materials:Granite, marble, basalt, limestone, quartzite, pebble, iron ore, copper ore.
Description
Product Advantages
At the same power consumption, C6X Jaw Crusher can achieve higher crushing efficiency. The customer's investment return is even higher.
Stable and high-efficiency production.C6X Jaw Crusher can run efficiently when crushing hard materials.
High-quality raw materials and reliable design provide C6X Jaw Crusher with sufficient strength and durability to crush super-hard material and thus reduce the maintenance costs.
The equipment is mainly lubricated with grease. It can be equipped with manual or automatic grease lubrication system according to the needto reduce maintenance difficulty.
Working Principle of C6X Jaw Crusher
The motor of C6X Jaw Crusher drives belt and pulley to make the movable jaw move up and down through the eccentric shaft. When the movable jaw pushes the movable jaw plate to the fixed jaw plate, materials are crushed or chopped. When the movable jaw and plate retreats under the function of the eccentric shaft and spring, the materials which previously have been crushed are discharged from the lower part of the jaw plate. With the continuous rotation of the motor, the movable jaw can periodically crush and discharge materials to achieve mass production.
Parameters
| | | | | | | | |
| --- | --- | --- | --- | --- | --- | --- | --- |
| Model | Feed opening (mm) | Maximum feeding size (mm) | Range of discharge opening (mm) | Capacity(t/h) | Speed(r/min) | Power(kW) | Overall dimension (mm) |
| C6X80 | 520×800 | 420 | 60-150 | 80-290 | 350 | 75 | 2650×1540×1780 |
| C6X100 | 760×1000 | 630 | 70-175 | 130-420 | 260 | 110 | 3700×2440×2520 |
| C6X110 | 850×1100 | 720 | 80-200 | 160-550 | 230 | 160 | 3800×2450×2550 |
| C6X125 | 1000×1250 | 800 | 100-250 | 230-760 | 220 | 160 | 4100×2750×2780 |
| C6X145 | 1200×1450 | 920 | 125-275 | 320-950 | 220 | 200 | 4400×3060×3210 |
| C6X160 | 1200×1600 | 1020 | 150-300 | 410-1150 | 220 | 250 | 5700×3650×3550 |
| C6X200 | 1500×2000 | 1200 | 175-300 | 610-1510 | 200 | 400 | 6500×3990×4260 |