🔍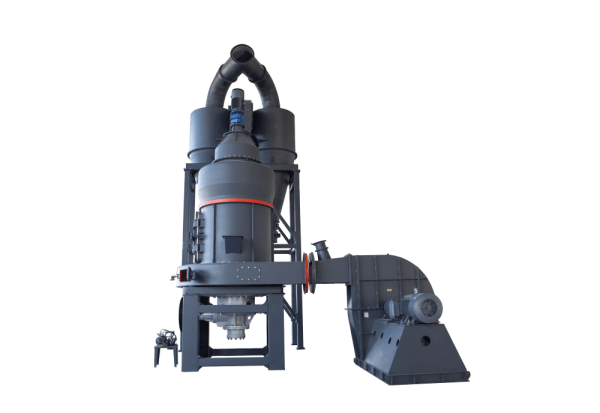 MRN Pendulum Roller Grinding Mill
Eco-friendly, excellent quality of finished powder
MRN Pendulum Roller Grinding Mill represents the advanced grinding processing technology at present, and its application of patent technology of brand-new structural design makes the equipment's operation and maintenance cost much lower, environmental protection performance more excellent and discharging quality much superior, thus it is the optimum choice for upgrading and updating.
Materials:Limestone, calcite, dolomite, petroleum coal, gypsum, barite, marble, talc, coal powder, etc.
Description
Product Advantages
The grinding roller adopts thin oil lubrication, which is a technology initiated domestically, and it is maintenance-free and easy to operate.
The mill's reducer is equipped with an oil-temperature detecting system and heating unit, and it can operate automatically under low temperature.
Powder concentrator applies low-resistance hanging cage powder concentrator, which is of narrow grain-size sorting, high sorting efficiency and low system energy consumption.
Because there is no shovel blade cylinder structure in the grinding chamber, the ventilation area is larger and air-conveying resistance is smaller.
Working Principle of MRN Pendulum Roller Grinding Mill
After broken materials are evenly sent to the grinding chamber of MRN Pendulum Roller Grinding Mill, they are blown away by airflow to the powder concentrator for classification. Under the action of the impeller of powder selector, materials which fail to meet fineness would be sent back to grinding chamber to get another grinding while qualified powders would be collected by cyclone powder collector and discharged from the bottom as finished products. And, after that, the airflow would go into the fan along with the air return duct at the top of cyclone power collector.
Parameters
Model
MRN158
MRN198
MRN218
Max. Feed Size(mm)
<40
<45
<50
Final size(mm)
1.6-0.045,
fineness can reach to 0.038
1.6-0.045,
fineness can reach to 0.038
1.6-0.045,
fineness can reach to 0.038
Capacity(t/h)
7-21
12-33
15-45
Main motor(kW)
132
220
280
Fan motor(kW)
132
250
315
Powder classifier motor(kW)
22
37
55
Model of electromagnetic vibrating feeder
GZ3F
GZ4F
GZ5F
Power of electromagnetic vibrating feeder(kW)
0.45
0.65
0.65