🔍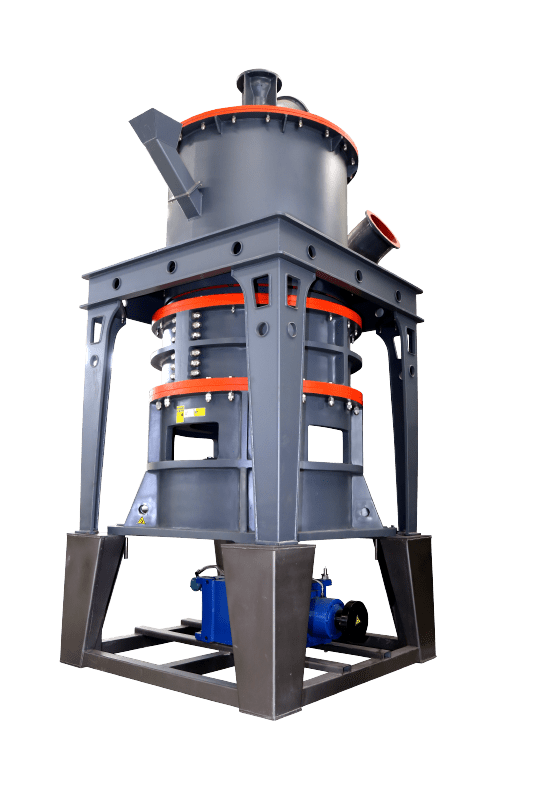 XZM Ultrafine Grinding Mill
Ultrafine powder, wide applications, excellent environmental effect
ZENITH's XZM Ultrafine Grinding Mill is widely used for superfine powder production. The output size can reach 2500mesh (5um). It is suitable to grind soft or medium-hard materials whose moisture is below 6%. Materials should be non-explosive and non-flammable such as calcite, chalk, limestone, dolomite, kaolin, bentonite, etc. The size of the finished product can be adjusted between 325-2500 mesh.
Materials:Calcite, chalk, limestone, dolomite, kaolin, bentonite, steatite, mica, magnetite, iolite, pyrophillite, vermiculite, meerschaum, attapulgite, diatomite, barite, gypsum, alunite, graphite, fluorite, phosphate ore, potassium ore pumice, etc.
Description
Product Advantages
With the same fineness and power, the production capacity is 40% higher than that of jet grinding mill and stirred grinding mill, and the yield is twice as large as that of ball mill.
The multi-head cage-type powder selector can be configured. The fineness can be adjusted between 325-2500 meshes, and the screening rate can achieve D97≤5μm once.
The lubricating device is installed outside of the main shaft, so that lubrication without shutdown can be realized, and the production can be continued for 24h.
Silencer and noise elimination room are configured to reduce noises. Besides, the operation is organized by conforming to national environmental protection standards.
Working Principle of XZM Ultrafine Grinding Mill
After materials are sent to the grinding mill evenly and they would fall onto the dispersing plate, some on the dispersing plate are then thrown to the rim and drop to the grinding chamber. To be ground several times, materials are blown into the powder selector by airflow. Under the action of the impeller of powder selector, materials which fail to meet fineness would be sent back to grinding chamber to get another grinding while qualified powders would be collected by cyclone powder collector and discharged from the bottom as finished products. Some remaining powders would be collected by impulse dust remover and to be shook violently. This sudden shake can help kick off powders and collect them as finished products.
Parameters
| | | | | | |
| --- | --- | --- | --- | --- | --- |
| Model | XZM221 | XZM224 | XZM236 | XZM244 | XZM268 |
| Working diameter (mm) | Φ800 | Φ900 | Φ1000 | Φ1250 | Φ1680 |
| Max feed size (mm) | ≤20 | ≤20 | ≤20 | ≤20 | ≤20 |
| Final size (mesh) | 325-2500 | 325-2500 | 325-2500 | 325-2500 | 325-2500 |
| Output (kgh) | 500-4500 | 800-6500 | 1000-8500 | 2500-14000 | 5000-25000 |
Model
XZM221
XZM224
XZM236
XZM244
XZM268
Main motor
Power
75
45×2
132
185
315
Analytical engine (FM motor)
Power
18.5
18.5
30
15×4
18.5×5
Blower motor
Power
45
55
75
55×2
90×2
Crusher
Model
PC400×600
PC400×600
PC400×600
PC600×800
PC600×800
Power
18.5
18.5
18.5
45
45
Elevator
Model
TH-200
TH-200
TH-300
TH-300
TH-300
Power
3
3
4
5.5
7.5
Vibrating feeder
Model
300×60×1.8 Φ159-1.8
300×60×1.8 Φ159-1.8
300×60×1.8 Φ159-1.8
400×80×2 Φ219-2
400×80×2.8
Power
1.5/3
1.5/3
1.5/3
1.5/3
2.2
Discharge screw conveyor
Model
LS219-4.5/LS219-3
LS219-5.8
LS219-6.9/LS219-5
LS219-5
LS273-8.6
Power
3
3
4
3×2
5.5×2
Discharge valve
Model
ZJD-200
ZJD-200
ZJD-250
ZJD-200
ZJD-250
ZJD-250
ZJD-300
ZJD-200
Power
0.75
0.75 + 1.1
0.75+ 1.1
1.1
1.5+0.75
Pulse dust collectors
Model
DMC120/DMC16
DMC16
LDMC25
LDMC45
LDMC400×2
Air compressor
Model
KSH150D/LG1.5-8
KSH240D/LG2.4-8
KSH300D/LG3.6-8
LG6.2-8
LG10-8
Power
11
15
22
37
55