🔍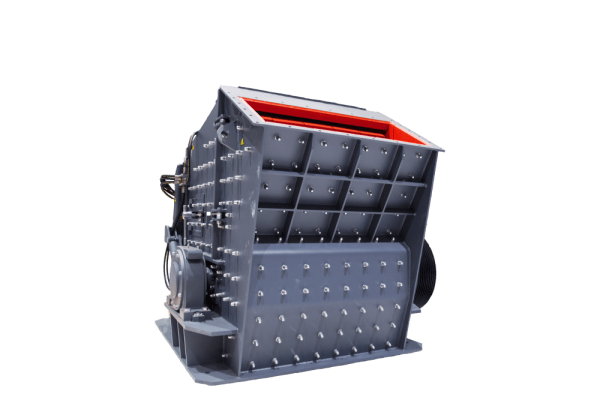 PFW Impact Crusher
Automatic hydraulic jacking device, easier maintenance and lower labor costs
PFW Impact Crusher (also known as "European Impact Crusher") is mainly used in metallurgical, mine, cement, chemical, refractory and ceramic industry, as well as highway construction, water conservancy projects, building gravel, mechanism sand making and other fields.
Materials:limestone, feldspar, calcite, talc, barite, dolomite, kaolin, gypsum, graphite, etc.
Description
Product Advantages
PFW Impact Crusher applies top-level technologies and materials. The heavy-duty rotor design and strict inspection guarantees high quality. Meanwhile, the unique fixed device makes the hammer more reliable.
Bearing seat of PFW Impact Crusher adopts integral cast steel structure, which guarantees the stable equipment operation. Larger bearings possess higher holding capacity.
PFW Impact Crusher can equip the hydraulic control system, through which the discharging granularity can be adjusted quickly. Besides, it's helpful for quick replacement of spare parts.
Two kinds of crushing cavities can meet the vast majority of coarse, medium and fine crushing operations.
Working Principle of PFW Impact Crusher
When materials enter the action area of hammer, they may be crushed under the high-speed shock; then they are thrown onto the impact device and crushed again. This process repeats continuously until materials reach desired granularity and are discharged from the lower part of the machine. Adjusting the clearance can achieve the purpose of changing the granularity and shape of final products. When unbreakable materials enter the crushing chamber, the front and rear impact rack retreat and unbreakable materials are discharged out of the machine.
Parameters
| | | | | | | |
| --- | --- | --- | --- | --- | --- | --- |
| Model | Rotor spec (mm) | Feed opening (mm) | Maximum feeding size (mm) | Capacity(t/h) | Power(kW) | Overall dimension (mm) |
| PFW1214Ⅲ | Ф1150×1400 | 570×1430 | 250 | 90-170 | 132 | 2550×2310×2100 |
| PFW1315Ⅲ | Ф1300×1500 | 625×1530 | 300 | 180-270 | 200 | 2960×2570×2380 |
| PFW1415Ⅲ | Ф1400×1500 | 800×1530 | 350 | 280-350 | 250-315 | 3120×2650×2660 |